The U.S. national debt for the past 70 days has been stuck at exactly $16,699,396,000,000, CNSNews.com reports, citing the Daily Treasury Statement for July 26."That is approximately $25 million below the legal limit of $16,699,421,095,673.60 that Congress has imposed on the debt," the report notes.Fed debt subject to the legal limits imposed by Congress first hit the $16.7B mark on May 17. The national debt has for every business day since then been exactly $16,699,396,000,000.00."If the debt had increased by even $30 million at any time during those 70 days, it would have exceeded the statutory limit," the report conceded.However, according to the Treasury, the debt hasn't budged an inch. It has been stuck at exactly $16,699,396,000,000:

via TheBlaze.com.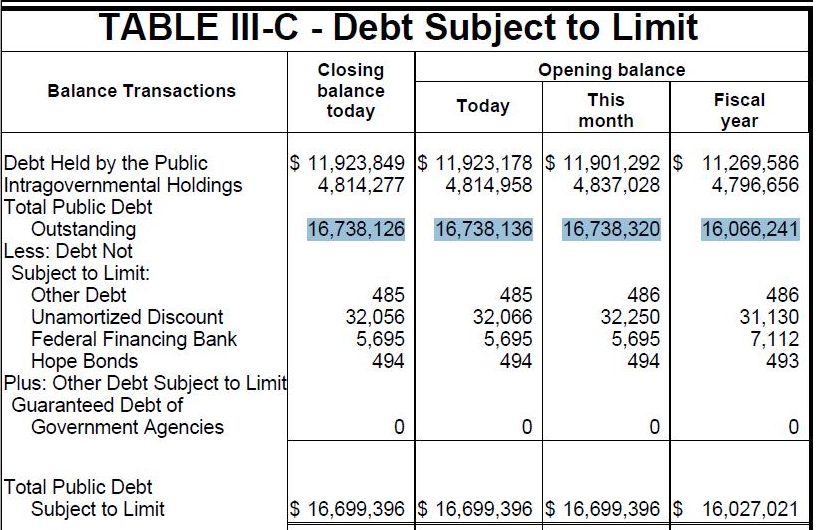 How bizarre is that?
Can you imagine running your household and determining that you spent EXACTLY what you earned — down to the dollar — for nearly 3 months?
Or is it possible that the G is playing games with the numbers?